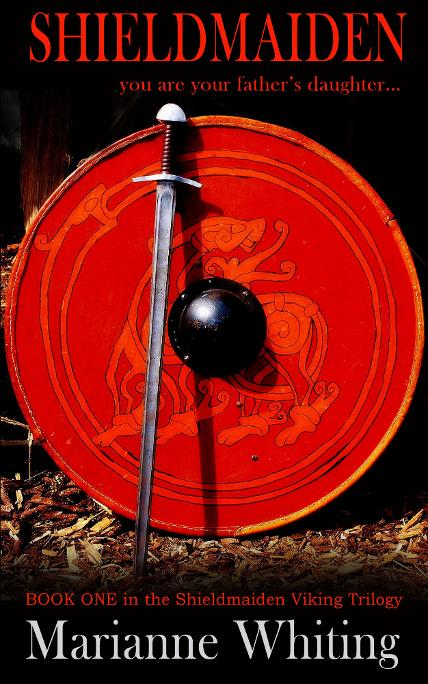 SHIELDMAIDEN
Longlisted for the International Rubery Book Award 2013.
About Shieldmaiden;
In 934 the English are fighting the Norse for supremacy over the North. Worship of the old Norse gods is challenged by Christianity. Traditional loyalties are tested and when seen to fail revenge can be swift and violent. In Cumbria a man is outlawed and killed. His daughter is faced with a life of destitution and servitude. Her only option is to appeal to the King of Norway to reverse his judgement on her father and allow her to inherit the family farm. But Norway is far away and Sigrid is the penniless daughter of an outlaw with only her wits and her skill with the sword to help her cause.
Shieldmaiden is available as e-book and paperback from www.accentpress.co.uk and http://www.amazon.co.uk As e-book from WH Smith and the paperback can be ordered from major bookstores if it's not on their shelves.
To read the opening chapter and other extracts from Shieldmaiden click here.
A gripping adventure with a bold, uncompromising heroine, written in the true Nordic tradition.
This is storytelling at its best. Chris dLacey, author of The Last Dragon Chronicles.
Packed with atmosphere and adventure, Shieldmaiden is a compelling saga indeed. Rod Duncan, author of the Riot trilogy.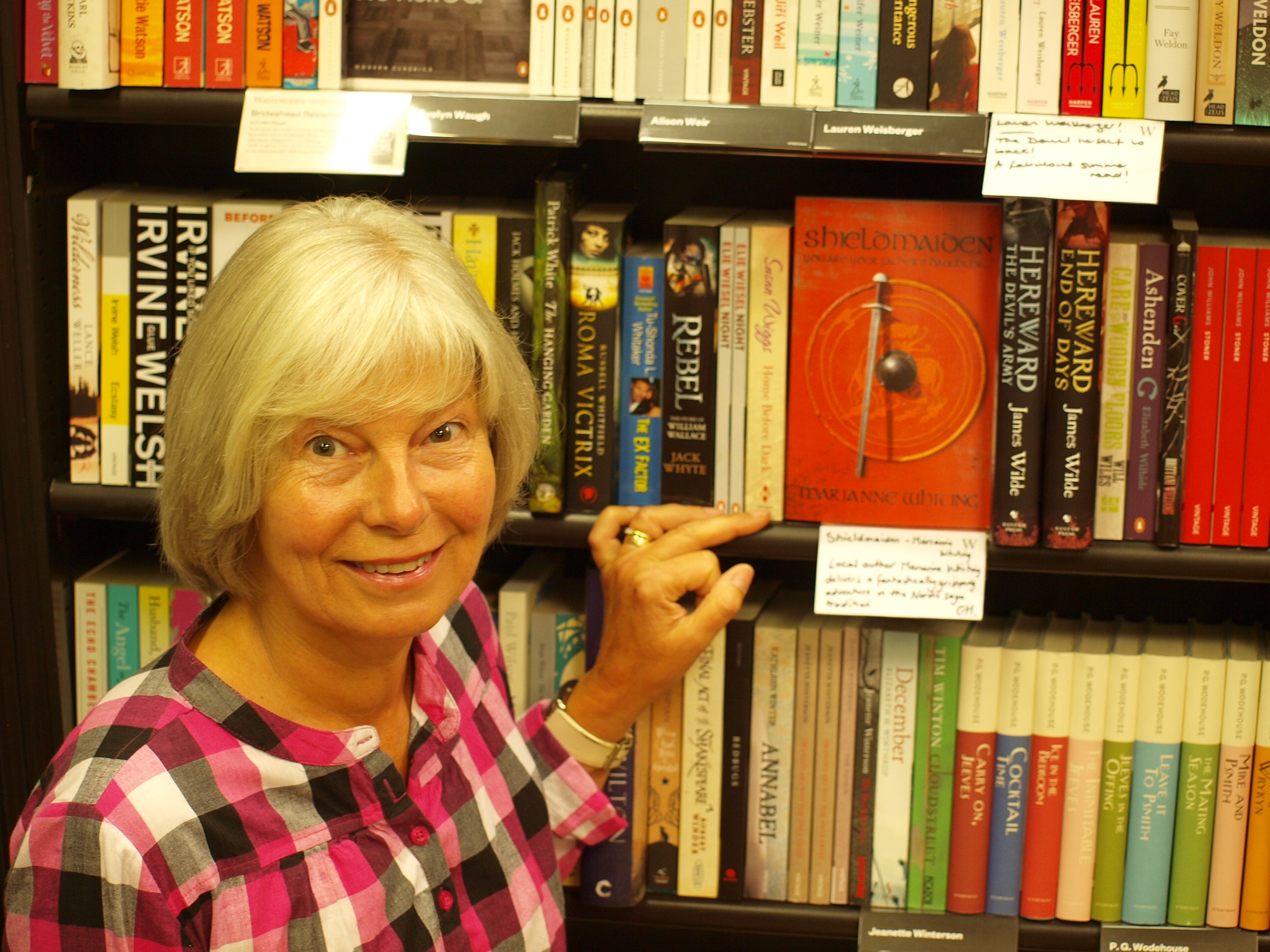 This is me finding Shieldmaiden on the shelf at Waterstones in Leicester, Oct 2012.
Click here to check out my blog: shieldmaidenthenovel.blogspot.com
Me and Shieldmaiden.
I grew up on historical fiction but felt frustrated that most roles allocated to women were limited. It seemed that boys had all the fun! The exception seemed to be the Viking era. I was taught at school that Viking girls as well as boys were taught to ride, swim, use a bow and arrow, and defend themselves against attack. Later I read about Viking women going on raids in their own ships, in charge of their own crews.
The seminal moment came from a dream where I was an old woman reminiscing about her life. Sigrid was such a strong character, I was compelled to drop another novel halfway through and write her story.
And now for the trilogy.
Volume two, To Save a Kingdom, is completed and ready to submit. It follows Sigrid as she fights for the freedom and independence of the Viking Kingdom of Jorvik against the advancing English.
I'm currently writing the third part of the trilogy, Honour Is All. Sigrid has had enough of fighting and is content to be a successful and well-respected farmer. But her peace is shattered when her uncle, Eirik Bloodaxe, calls on her to support his claim to the crown of Jorvik.